contact-us
Contact:
Têt Rouge Resort in Saint Lucia
We can't wait to welcome you to Têt Rouge Resort! To help you with your trip planning, we've answered some of the questions we're asked most often, including information about Saint Lucia's Airport, the island of Saint Lucia and our resort information. If you still have questions, we're always happy to help.
Têt Rouge Resort
SeaSun Terraces Inc.
La Pointe, Choiseul
Saint Lucia, West Indies
Call Us: 1-758-487-5051 & 1-758-384-5561
Email Us: info@tetrouge.com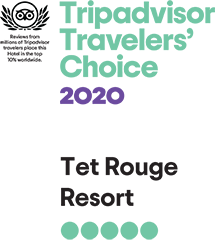 Contact Form
FAQs
We can arrange private airport transfers. If you decide to rent a car, you can pick one up at the airport or at the resort. We recommend a small jeep or SUV for getting around easily. Driving time between the Hewanorra airport (UVF) and Têt Rouge Resort is 40 to 45 minutes. From George FL Charles Airport located in the North of the island (SLU) the driving time to Têt Rouge is 90 minutes.
Our resort accommodates adults only (18 years and up).
Due to the terrain of Têt Rouge, we are not able to accommodate wheelchairs and the property might not be suitable for people with mobility issues.
No, pets are not allowed at the resort.
Renting a vehicle will give you more flexibility to explore the area. We recommend a small jeep or SUV for getting around the island easily. If you prefer not to drive, we can arrange airport transfers, taxis and tours from our property.
Anse L'Ivrogne is a nice natural beach within a 20-25 minute walk downhill from us (with gorgeous views along the way). Other lovely beaches are just a short drive away – including Anse des Pitons, aka Sugar or Jalousie Beach (10 minute drive around the Gros Piton), and Malgretoute Beach (on the other side of the Petit Piton), as well as Anse Chastanet and Anse Mamin near Soufriere. You can snorkel at any of these beaches. All beaches are public.
You can hike the Gros Piton (within walking distance from our property or a five-minute drive) and visit all the natural attractions in the South. Tet Paul nature trail and Bon Nouvel nature trails are within a 10-15 minute drive. The Soufriere Drive-in volcano and mud baths are a 20 minute drive. Diamond Falls (at the Botanical Gardens), Toraille Falls, Piton Falls (where you can sit under the warm falling waters) and Jerusalem Falls are beautiful waterfalls that are all located within a 20-30 minute drive.
There is also the Enbas Saut Falls hike, off the beaten path, in the rainforest. On the trail you may see/hear the St. Lucian parrot flying by. Morne Coubaril has zip lines and horseback riding, and it is not too far from us. You can also take a tour of one of the working cocoa plantations in the area (within 15 minute drive). Our staff can help you plan/organize your days when you arrive – including boat trips (snorkeling at Coral gardens or other customized trips). There are also catamaran day trips available out of Soufriere.
Yes, we have some full face snorkeling masks available for rent.
We have an on-site bar and restaurant open exclusively for our guests. Daily breakfast is included in your rates, prepared and served by the Têt Rouge staff. Lunch and dinner are also available on request. The dinner menu varies to take advantage of local and seasonal ingredients and prepared by our highly trained chef. In addition to our little pool-side restaurant, there are some simple local restaurant/bars in the area (walk or drive), as well as a number of fine dining restaurants within a 15-25 minute drive, and even more bars and restaurants in Soufriere, which is about a 25-30 minute drive. We also provide kitchenettes in the suites as a convenience for our guests who wish to prepare some light meals. Basic utensils are provided, however the kitchenettes do not have all the equipment that you would have at home. The best sources for groceries are in Soufriere (25-30 minutes drive) or one of the supermarkets that you pass as you drive to Têt Rouge from the airport.
Daily breakfast is included in our nightly rates. We also offer Half Board (breakfast & dinner) and Full Board (breakfast, lunch & dinner) meal plans. Coffee, tea and juice are included with breakfast. Other drinks are available for purchase. We do not offer all-inclusive packages with drinks included.
Yes, we offer romance and honeymoon packages. Please refer to our Packages page
Packages page
to find the ideal getaway for you and your partner.
Our large infinity swimming pool, exclusive for our guests, is shared by our six suites and is usually not busy.
Check out time is 11 AM. However, a later check out time may be arranged, subject to availability. If another guest is checking into the room on the day of your departure and a later check-out time is not possible, you are still welcome to leave your bags at the reception and enjoy the resort for the afternoon.
Electrical outlets in St. Lucia use a UK style (Type G) plug and the power is supplied at 220V. We can provide an adaptor but you'll have to make sure your devices work at 220V.
Yes, we provide complimentary Wi-Fi in each of the guest suites and all common areas.
Têt Rouge is designed to be a getaway, and accordingly, to enhance the resort experience for our guests, there are no televisions in any of our sea-view suites. Instead, you can look out at the Caribbean sea, enjoy the tropical flowers and plants in the garden, read a book, take a swim or a hike, chit-chat, sip a cool drink... For those who can't completely get away and must stay at least partially connected to the world, we do provide free Wi-Fi in all of our suites and at the bar/restaurant area.
Yes, we have air conditioning in all suites.
Yes, each of our suites is equipped with an in-room safe for your convenience.
All our suites have the same amenities and beautiful sea views. We can make a note of your suite preference, however being such a small resort we cannot always guarantee a particular room.
Being in a tropical country, there are mosquitoes around the property and the island. We do, however, take precautions against mosquitoes, including doing regular pest control and having mosquito control equipment on the property. Additionally, each suite has screens on all the windows and vents, screened bathroom sliding door and mosquito netting around the bed. This said, it is best not to leave the doors of the suite open during the evening or at night. You can also purchase mosquito repellent from our boutique.
Many restaurants as well as the large supermarkets accept both USD and Eastern Caribbean Dollars (EC or XCD), as well as credit cards. The local taxis usually accept EC or USD and some accept credit cards.
Smaller local shops, markets and restaurants take the local EC currency. The bank machines in towns will give EC dollars when you withdraw using your bank card.
We are a small boutique resort that can accommodate maximum of 12 adults in six suites. For your wedding ceremony, you may use the Têt Rouge gardens or choose another location on the island. We can also host the reception at our little pool-side restaurant that is exclusive for our guests. We can recommend a wedding coordinator who can take care of the paperwork and organize both the ceremony and reception.
Getting married in Saint Lucia couldn't be easier since there is no residency period. We can refer you to a certified wedding coordinator that can help you with your paperwork and wedding details.
Documentation required:
Valid Passport
Birth Certificate
Divorce Decree (if an Applicant has been divorced). Note that the original or certified copy should be presented as proof.
A death certificate (original or certified copy) of the spouse (in the case of a widow/widower)
A sworn affidavit of consent stamped by a Notary Public if one of the parties is under age 18
An authenticated translation in addition to the originals if required documents are not in English.
Citizens of many countries, including the USA, UK, EU, Canada, and countries belonging to the Organisation for Eastern Caribbean States (OECS) do not require a visa to visit St. Lucia. As the list of exempt countries is subject to change, you should verify the visa requirements for citizens of your country. For visa inquiries or travel advisories please check with your local government's official source of destination-specific travel information.